Accessories from a Dolls' House with Tynietoy Furnishings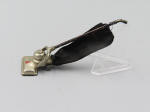 A Vacuum cleaner - $25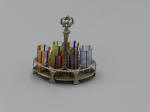 Holder of 6 stripped glasses - SOLD!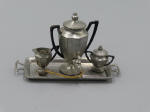 Tray with a coffee pot with cord, a creamer and sugar bowl with cover - $65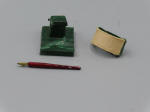 Green ink holder with a pen and blotter - SOLD!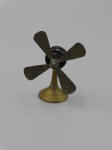 Fan - $25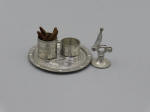 Tray with a container of cigars with a cigar cutter and a bowl to put the cut ones in. SOLD!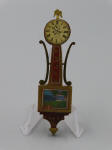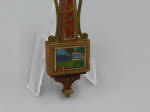 A banjo clock – painting of MT Vernon at the base - $110